Inspired Gifts For Bridesmaids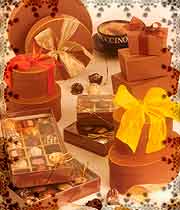 Buying gifts for the bridesmaids can be an extremely daunting affair. Bridesmaids are few of the most important women in your life because they are the people you have chosen to stand with on your wedding day. You can show your appreciation by giving them a well chosen bridesmaid's gift.

The choice of the gift depends completely on your priorities. Some people chose to spend thousands of Rupees while some tend to stick to gifts, which maybe inexpensive yet time consuming. What would then, be the ideal gift? To this question there is no right answer -You can do what you feel is right. You can also choose to buy everyone the same gift or you can buy personalized gifts. Either ways the gift should be such that it leaves everyone smiling.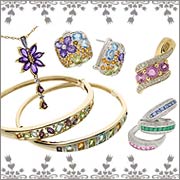 A good idea is to buy accessories for the wedding day, which they can wear on that day and use later on. A necklace with a center stone that matches the dress or earrings make good options. If the wedding is to take place on a chilly December night a pretty shawl can do the trick. In some cultures it's customary to give the bridesmaids a wedding day attire or particular jewel such as rings. In such a case its best to stick to tradition but you can of course add a personalized gift to the traditional one.

If your wedding is to take place at a particular destination such as a beach, go with something theme related like a beach towel and a great beach bag. A beautiful coffee table book about the destination would be a welcome surprise. A gift bag full of goodies is also a super idea.

If the bridesmaids are very young, a personalized gift such as a music player would win you their favour. A personalized album or frame with photos of the wedding can also be a good gift. You can also buy them CDs of their favourite music. Gifts of this kind will always bring back good memories.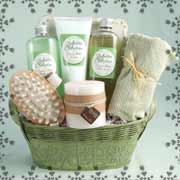 If you're of the type who thinks that a self made gift says more than a bought gift you can gift them a self made scarf, candles and bracelets. While DIY gifts are certainly more affordable, they require a lot of effort. Also, please only opt for DIY gifts if you are really good at making something. Amateur pottery or paintings are a big no-no!

You can also pamper them by gifts such as basket full of lotions, soaps. A manicure set, a spa gift certificate, a make up kit can also leave them beaming. Of course one can never go wrong with a box of dark chocolates and bottle of vintage wine.

Buying gifts for the bridesmaids can be expensive and nerve wracking. But if you get it right it's a small price to pay for the happiness of women who are so important to you.


Kavita Harlalka
Wills Lifestyle Casual Top For Women
John Players Casual T-Shirt for Men
Pink Printed Tunic
Rs.1,495 ($31.06)
Rs.995 ($20.67)
Rs.2,135 ($44.35)











Ask our Experts :
Expert Advice, Personality, Immigration (US), Tarot, Hot Couture, Body Care, Matrimonial Laws, Sexual Health, Life, etc, Man vs Woman, Fitness.