Are Timeshare Holidays Really A Good Deal?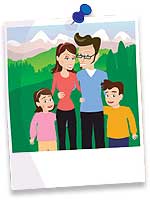 Every few months I'd get a call from a salesperson informing me that I have 'won' a great prize (a free vacation, the latest cell phone, a camera) through some random drawing and that all I had to do to lay my hands on the freebies was to show up to claim my prize.

My curiosity peaked; I actually went to one of these things and realized that the whole ruse of giving away free prizes was to lure me to a presentation for a timeshare holiday. Yes, they do actually give away the free prizes but only if you end up buying a timeshare from them!

At first I was more than a little irritated at having my time wasted with these marketing gimmicks, but when I got down to really focusing on the presentation, I realized that owning a timeshare holiday can have immense advantages. So, here's what timeshares are all about.


What exactly is a timeshare?

When you buy a timeshare, it means you're buying a set 'share of time' to own a particular unit or condo in a resort or vacation home. Basically, what this means is you will be owning a one-bedroom, two-bedroom, or studio apartment (depending on the timeshare you pick) in a holiday resort for a certain number of days or weeks every year. Memberships to timeshares can be for Life or for a pre-set number of years. So, for that many days or weeks every year, you can use that vacation home for free.

Advantages of timeshare holidays:


No planning: The main advantage of a timeshare is that you do not have to take the trouble of planning a family vacation year after year after year. You already own a set number of weeks at your holiday resort and can vacation there year on year. You will not have to pay anything to enjoy this privilege (apart from the membership fee of course) other than a small maintenance charge each year.

Holiday exchanges: Holidaying in the same location for years on end can be quite unappealing, but with a timeshare you also have the option of exchanging your location for another one of your choice. Basically how this works is - you exchange your time at your home resort with another timeshare owner who owns time at a resort where you would like to vacation. Usually such exchanges carry a small exchange fee, but even after paying that fee the cost of your holiday is much cheaper than staying at a regular hotel or resort.

For instance, by exchanging my timeshare week (for a resort in Kerala, India) I was able to stay for an entire week in a five-star resort in Disneyland, Orlando for just Rs. 11000. Now is that cheap or what!

Cheap holidays: Timeshare holidays allow you to have cheap holidays at practically any location across the globe. At a time when the prices of good hotel rooms are practically becoming unaffordable, being able to fix the cost of future holidays is like a godsend!

Amazing facilities: Most timeshare resorts have unbelievable facilities for their members and guests so that they can keep coming back and enjoying themselves year after year. Typical facilities include large accommodation units, kitchenettes in your room, AC, cable TV, ironing facilities, gaming rooms, full day schedules for entertainment activities for adults and children, swimming pools, exercise facilities, tennis, jacuzzi, boating, golf, and even horse-riding facilities. At other resorts you'd be paying through your nose for such facilities, which typically come free-of-charge or at nominal rates at timeshare resorts.











Ask our Experts :
Expert Advice, Personality, Immigration (US), Tarot, Hot Couture, Body Care, Matrimonial Laws, Sexual Health, Life, etc, Man vs Woman, Fitness.

Copyright © 2020 Shaaditimes.com - A relationship and wedding portal by Shaadi.com. - All Rights Reserved.
Terms and Conditions