Luggage Buying Made Easy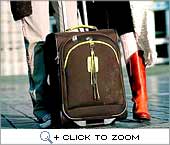 It can be extremely frustrating, not to mention highly embarrassing, if your suitcase falls apart or breaks down when you're travelling.

Trying to lug a suitcase that is very heavy or huge, or trying to get the wheels to follow you and failing miserably at both can be equally maddening. So to help you make a perfect landing wherever you go, here are some useful luggage buying tips.


Essential Luggage Buying Tips

Hard or soft: Luggage comes in two basic types, hard cover or soft luggage. A bag with a hard top is great if you frequently travel with fragile items, as the hard top will offer the required protection for your stuff.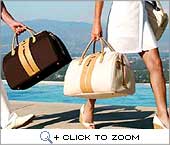 However, these bags can be quite heavy. Soft luggage is lighter in weight and has a little more 'give' than hard luggage, meaning it provides you with some added space while packing. So depending on your needs, choose accordingly.

Size: This again is a matter of individual needs. The size of the luggage that you choose depends on various factors such as how long do your trips usually last, are you a light packer or a stuffer, and whether you travel alone or with others.

It is always better to have two mid size suitcases than one large one as it is easier to handle the smaller bags, unless of course you always travel alone and want to be looking after just one bag. Also, make sure your carry-on luggage fits the specifications for cabin baggage that most airlines have.

Make sure the bag is roomy inside and not just big on the outside. A good way to overcome the size problem is to choose bags that are expandable. Thus, you can travel with the smaller unexpanded bag to begin with and increase the size as and when needed.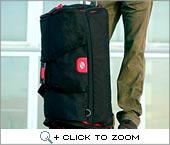 Quality: Spending some extra money on quality luggage is definitely the way to go so that you can save yourself the trouble of embarrassing situations that often occur with cheap luggage. Choose luggage that is made from 'ballistic' fabric. Such fabrics have a basket type of weaving that is more resistant to tearing and splitting. Leather luggage is great as far as quality goes but can be quite heavy indeed.












Ask our Experts :
Expert Advice, Personality, Immigration (US), Tarot, Hot Couture, Body Care, Matrimonial Laws, Sexual Health, Life, etc, Man vs Woman, Fitness.

Copyright © 2020 Shaaditimes.com - A relationship and wedding portal by Shaadi.com. - All Rights Reserved.
Terms and Conditions