The Charm of Sharm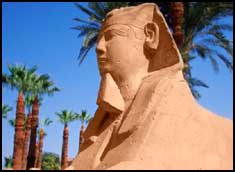 After seamless transmission through customs, to the hotel and check in, I was slightly afraid that this was going to be a 'travel-brouchuresque' lounging holiday. But why was I afraid of the monotony? I hadn't actually taken a relaxing resort holiday before. Sharm El Sheikh, City of Peace, Egypt; sounded great - if I was at least thirty years older maybe. I decided to attack this holiday for all the experiences I could muster.


As we had arrived at night, we hadn't appreciated the full spectre of the landscape. I was wonderfully teased by the moonlit tops of the mountain range on the flight in. Like a girl waiting to unwrap a present, I wanted to see what colours Sharm El Sheikh was going to reveal to me in the daylight. Standing at a great vantage point from my terrace, I was taken aback by the punchy pinks of the crawling flowers against the brilliant white of the nearby walls. In the near distance, I saw a light brown desert stretch that disappeared to the dry, golden Sinai Mountains. The magnificent clear blue sky finished this beautiful paradise-like scene.

After a satisfying buffet breakfast from a great range of familiar, unfamiliar, cooked and fresh food, I was ready to explore. I already observed the hospitality of the hotel staff who were both numerous and curious. Being an Indian girl born and bred in Britain staying amongst European and Russian guests seemed to be a bit of a rare concept to them. However, the much proclaimed 'Egyptian hospitality' rang true with every local I met, or was it just my tips they wanted? Either way, the Bedouin tea and Hibiscus beverages were much appreciated "Please, this shop is like your home, you are like my sister..."

Not being a strong swimmer, I wondered about the myriad of water sports/activities on offer. I thought it absolutely silly not to see the marine life so boarded one of the 400 boats moored at Travco Marina at Old Sharm. I smiled at the sheer traffic and the skill (or haphazard luck) of the ship's captain that manoeuvred the boat out to the open water (rather like leaving the supermarket car park at home) I loved the chaos. Amongst 25 other tourists, I donned flippers and goggles for the first time.

At our first stop of three, I launched myself into the water in excitement without a life jacket (perhaps not the best decision for a novice). The water was clean, blue and, oh, the vision of the marine life with shoals of fish (mainly Blackbar fish) swimming this way and that, my breath was taken away, literally. Having not quite gotten over the claustrophobia of the snorkel in my mouth, I panicked. I kicked hard but I was grounded on the coral. The guide was nearby to lift me up and away, and like a released animal, I splish-splashed my way back to the boat where my heavily scratched and stung legs were tended to by scores of people clutching cotton wool and vinegar. I will never forget my first foray with marine wildlife and how (near!). Perfect it all was.

Sharm El Sheikh is a resort town with miles of hotels and swimming pools along the coast of the Red Sea. Everything is planned, neat and uniformed. The obligatory palm trees divide the roadways, the hotels are only a few stories high and the gardens are kept immaculately green and lush by diligent gardeners, there are new roads and ample street lighting. There is so much construction in this successful and fast growing part of Egypt but only a duplication of what is already there. As pretty as the resorts were, there aren't any 'locals' in Sharm. Every shopkeeper, taxi driver and restaurant owner originated from either Luxor or Cairo, they would only stay in Sharm for a few weeks at a time. I thought it time to hit the dessert.












Ask our Experts :
Expert Advice, Personality, Immigration (US), Tarot, Hot Couture, Body Care, Matrimonial Laws, Sexual Health, Life, etc, Man vs Woman, Fitness.

Copyright © 2023 Shaaditimes.com - A relationship and wedding portal by Shaadi.com. - All Rights Reserved.
Terms and Conditions