The sex files
Is it important to test sexual compatibility before marriage?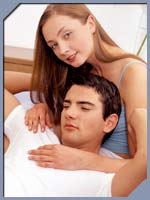 'Sex' is still a taboo word in India - the land of Kamasutra, which incidentally is also the country recording the highest population in the world. Pre-marital sex or even the idea of testing sexual compatibility before marriage may lead to the couple being ostracized by orthodox Indian society. In a country in which arranged marriages largely predominate over love marriages, and the bride often has to have to have sex with her newly wed husband who is still a complete stranger. Though most Indian married couples do seem to have an active sex life they hardly discuss their sexual preferences, likes and dislikes. Do Indians really work upon making their life pleasurable? And is it important to test sexual compatibility before marriage?
What is your sexual quotient?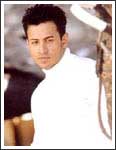 Sexual compatibility may be defined as 'you and your partner being on a similar sexual level, that your affinity of the sexual be in and of the same range, and your sex drives are in close proximity of one another's.' Will a marriage be in jeopardy if the couple discover that they are completely sexually incompatible? Says model / actor
Aryan Vaid
, "Marriage is not all about sex but nevertheless sex is a very important part of it, which we simply can't ignore. If a couple discovers that they are not sexually compatible after marriage the marriage would be a nightmare. I'm definitely not encouraging promiscuity but I am quite open to live-in relationships." Agrees 22-year-old
Vivek Menon
,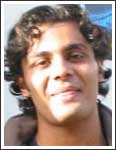 "Sexual compatibility is very essential for any successful marriage. It is important to understand the potential of the physical intimacy between two people or it could cause serious problems post marriage. Differing levels of libido, indulgence in fetishes or even how important sex is to each of the partners are important areas of concern.

I think sex plays an important part of any romantic relationship. Love is not only about candlelight dinners and poetry, physical intimacy is very important."


Expert speak
Taking professional advice into account, sexologist Dr.Prakash Kothari prudently advises, "Whether or not one wants to explore sexual compatibility before marriage is just an individualistic choice. Either of the partners should have mutual consent while engaging in pre-marital sex - neither of the partners should have it under compulsion, feel guilty or hesitant, and be responsible enough to make sure that it's safe sex."

Psychiatrist and sexologist Dr. Ajit Dandekar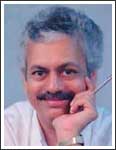 however does not think that pre-marital sex is a good idea to check sexual compatibility. He says, "Sexuality always has a psychological component in it. If a couple tests sexual compatibility and is dissatisfied to the extent of breaking off a relationship they have worked so hard on, it may be devastating for both of them specially for the woman as orthodox Indian society will ostracize her. Besides it's not necessary to have sex to find out about sexual dysfunctions if any. After all 90% of sexual problems are due to emotional disturbances. Only 10% of sexual dysfunctional problems are organic problems or structural deformities. However a couple should work towards proper psychosexual orientation and psychosexual counselling is very important.


Sexual priorities, preferences, likes and dislikes should be verbally discussed preferably with experts, as getting wrong information is harmful. To update knowledge on having better sex, couples should read authentic scientific books on sex not pornographic material. Also parents from pre-adolescence should impart sex education so by the time their children reach the marital age they have adequate knowledge about sex. We should also realize that procreation is not the main aim of sex. Good sex is relaxation. One should also not focus on simply whether he / she is sexually satisfied but also be sensitive to his / her partner's sexual needs. Intercourse shouldn't be the focus, adequate foreplay is required, specially to arouse the woman."

Men are from Mars and women...


For those who believe that sexual compatibility can be ascertained through horoscope matching, psycho-astrologer

Badal Suchak

explains,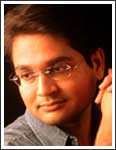 "The placement of Mars and Venus in an individual's horoscope would describe the person's sexual needs and preferences, whereas in the compatibility chart their placements and aspects would describe the sexual compatibility of the couple. The constellation in which the Moon is placed is also important. It helps in figuring out the '
Yoni
' and '
Naadi
' of the individual and whether they are compatible with the prospective partner. '
Yoni
' describes the sexual habits of the individual and '
Naadi
' of the couple shows the chances of bearing healthy offspring by their union. In a marriage the importance of sexual compatibility is relative depending upon individual needs and maturity. Moreover, love and understanding between the couple can withstand any adversity. Gemstones can be prescribed only after a detailed study of the horoscopes of a couple, as sexual incompatibility has many facets and varied implications; so each individual would need a different gemstone to help in resolving the issue. In general, to bring about harmony in relationships, I prescribe Gauri-Shankar Rudraksha, which helps in bringing about a balance of the inner Feminine and Masculine aspects of the individual and thereby as an external manifestation of inner harmony helps in creating conjugal bliss."
Pallavi Bhattacharya
Mcdonald's Gift Voucher
Fastrack Watch For Men
Beautifully Designed Marble Pen Stand.
Rs.1,100 ($22.85)
Rs.500 ($10.39)
Rs.1,095 ($22.75)
Rs.880 ($18.28)











Ask our Experts :
Expert Advice, Personality, Immigration (US), Tarot, Hot Couture, Body Care, Matrimonial Laws, Sexual Health, Life, etc, Man vs Woman, Fitness.