Is monogamy outdated?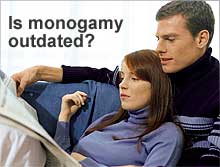 Our contemporary world is no Edenic Paradise in which the Almighty created one man for one woman to live in everlasting marital harmony. Nor are marriages made in heaven where one man is created for one woman who are supposed to find each other on earth and live together till death do part. Scientific research has proved otherwise - that human beings are not monogamous by nature. 'True monogamy' which means having only one partner in an entire life is showing a rapid decline in today's society. Even 'serial monogamy' - a form of monogamy in which participants have only one sexual partner at any one time, but may have more than one sexual partner in their lifetime is at risk. In serial monogamy partners may be married or unmarried, but there are never more than one partner at a time.

Humans aren't naturally monogamous
While discussing the debatable topic whether 'monogamy is outdated', Dhaval, a 22-year-old student points out, "Even in the ancient times monogamy was not practiced so why should we expect that humans are monogamous in our times? I feel that humans are animals by nature and monogamy is hardly practiced in the animal kingdom, so why shouldn't the same norm hold in the human species?" Though believers of monogamy may harshly refute Dhaval's perspective, what he says is actually quite close to the truth. The Nobel Prize-winning ethnologist Konrad Lorenz in his famous essay Deflating the Myth of Monogamy writes, "Biologists have long understood that monogamy is rare in mammals. Of about 4,000 mammalian species, only a handful have ever been called monogamous." It's been noted that human's closest primates the chimpanzees and baboons are extremely promiscuous in their mating. Going down the ages monogamy was much less practiced than polygamy (having more than one spouse at a time) or more specifically polygyny (having more than one wife at a time). Polygyny was practiced in ancient Hebrew society, classical China, traditional African and Polynesian cultures and also in ancient India. Polygamy was however not accepted in ancient Greek or Rome and the global political and economic dominance of European nations from the sixteenth to the twentieth century has lead to polygamy (rather polygyny) being legally recognized in very few nations.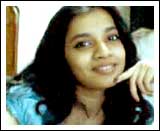 However it must be remembered that even if one is married it doesn't guarantee that one will behave in a monogamous manner. Social psychologist and counsellor Chrisann Almeida says, "Society has created monogamy, we're not naturally monogamous. In fact, our physical design has evolved in directions that ensure the maximum number of offspring and lots of genetic diversity, which is achieved through changing partners and these traits, are of course at odds with monogamy. In the book Civilization And Its Discontents, Freud argued that civilization is founded on the repression of instincts. It now seems clear that one of those instincts leads us away from monogamy but at the same time, there is no reason to conclude that adultery or non-monogamy is unavoidable, or that it is good."


She further agrees that monogamy is showing a rapid decline in today's world and according to her the reason behind this is, "As the world around us shrinks and cultures open up, a lot of people are questioning and challenging the conventional idea of monogamy. The influence of the media is a catalyst to monogamy's decline. All around us monogamy's failures are being recorded in works of literature not to mention scores of soap operas and movies which describe a succession of affairs all glossed up for the masses, without highlighting the impact of it's decline or the harmful psychological effects on partners and children."

Who are more monogamous - men or women?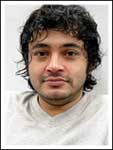 While discussing another very sensitive debatable topic on which gender is more monogamous, Digonta Bordolio, Creative Consultant at Ogilvy & Mather Advertising feels that women are more monogamous than men, "Rather then anything to do with the testosterone level difference in men and women, it is largely because of social norms that women tend to be more monogamous then men. In an equal society, I guess there will be no difference, as the physical urge to seek something new is present in everyone, irrespective of gender."











Ask our Experts :
Expert Advice, Personality, Immigration (US), Tarot, Hot Couture, Body Care, Matrimonial Laws, Sexual Health, Life, etc, Man vs Woman, Fitness.

Copyright © 2020 Shaaditimes.com - A relationship and wedding portal by Shaadi.com. - All Rights Reserved.
Terms and Conditions