My Boyfriend No More...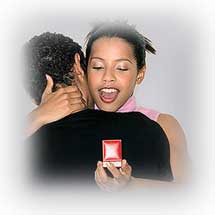 I met a guy. He was sensitive, romantic and bought me gifts. He loved my wildly independent streak, the fact that I can't and won't cook and how I always speak my mind. I loved the fact that he totally understood my need to be me, was super confident himself and very willing to be flexible. We got married. I lost my boyfriend and got a husband!

I'm not sure how many women who married their boyfriends can identify with this. But for some reason, when boyfriends become husbands the equation changes.

The pecking order...

Boyfriends somehow are more subservient to their girlfriends. The girl decides when they meet, where they go and what they do - mostly. The guy just falls in line and is thankful he's been considered good enough for 'boyfriend' status at all. Of course, at the back of all this is the fact that he is hoping to get to base two and three and she is wondering if she should let him.


With husbands however, the scenario changes. Once a guy becomes a husband he automatically starts playing the 'head' of the house. His work is priority, his needs must be catered to and he decides when and where to go. The wife falls in line and is happy with whatever time he can give her.

OK, the above scenarios are a bit too simplistic in nature. But cut through the glossy stuff and the basics will boil down to this - across ages, across cultures, across religions and across countries.

Understanding the why...

There are many theories about why cool boyfriends become homey husbands.

The first is that once the girl has been hooked, there's no more reason to be nice. She isn't going anywhere so why bother? Given the ever-increasing divorce rates this theory looks like it's on shaky grounds...

Then there's another theory that believes that boys become men because they start feeling responsible for their wives and children. Hmm... a bit more plausible but rather unappealing. This implies that responsibility sucks the fun out of an individual. Not really true is it? Some of the most fun men are fathers of three! Hmm... perhaps the trick is to have lots of children. There's only so much 'responsibility' a man can bear before he decides to chuck it aside and just have fun! There's a thought and theory worth exploring...

Then again, perhaps it's just marriage? I know an equal number of men who complain that their girlfriends change when they become wives. Or, maybe it's all a part of growing up and being an adult? I'm not really sure. What do you think?

Hey, if I knew why, then my boyfriend would stay a boyfriend and not become a husband would he?


Kavita Harlalka
Beautifully Designed Marble Pen Stand.
Cappuccino
Graceful Metal Show Piece Dice Watch
Rs.1,100 ($22.85)
Rs.1,402 ($29.12)
Rs.880 ($18.28)
Rs.899 ($18.67)
Rs.1,121 ($23.29)











Ask our Experts :
Expert Advice, Personality, Immigration (US), Tarot, Hot Couture, Body Care, Matrimonial Laws, Sexual Health, Life, etc, Man vs Woman, Fitness.