Against my will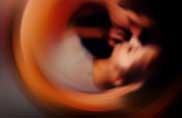 Marital rape has always been a taboo subject. It's something women don't often talk about. Doesn't mean that it doesn't happen, or that it's right, says

Pallavi Bhattacharya

In India, marital rape is an issue that has long been swept under the carpet.

It's something no one wants to talk about. Rituparno Ghosh's

Antarmahal

, a film set in 19th century Bengal that highlights marital rape, came in for a lot of adverse criticism. In the film Bhubaneshwar Choudhury (Jackie Shroff), a rich

zamindar

, unable to bear a son with his first wife Mahamaya (Rupa Ganguly), marries a teenaged Joshomoti (Soha Ali Khan) hoping she'll bear his child. He neglects his older wife completely and treats his younger wife as nothing else but a 'baby making device'. Rituparno took a lot of flak from puritanical film critics for his blatant presentation of sex, but all he was trying to do was to candidly show how women in Bengal were sexually exploited by their husbands.


It's not often that women talk about being raped by their husbands. At a seminar in New Delhi in 2004 on 'sexuality problems of cancer patients' when the audience was asked for feedback, a frail lady - a cancer survivor whose hair was growing back - stood up and boldly said, "When I was going through chemotherapy I was in no mental and physical condition to have sex with my husband. But I couldn't say 'no' to him as he made me feel guilty of denying him his conjugal rights. After all, many married women all over the world are supposed to be at the receiving end of sex. Could anyone come up with a solution to this sexual abuse wives have to go through?"

The U.N. Conference in Beijing, in September 1995, unanimously passed a resolution making marital rape a crime. Section 375 of the Indian Penal Code, however, says, "Sexual intercourse by a man with his own wife, not being under 15 years of age is not rape." Marital rape doesn't even fall under domestic violence. Wives have no control over condom use, getting their bodies getting outraged or being infected with sexually transmitted diseases. A victim of any sexual assault will experience some degree of Rape Trauma Syndrome, marital rape being no exception. Short-term effects include feelings of betrayal, anger, guilt, humiliation, fear and denial. Long-term effects include inability to trust, fear of intimacy, acute fear of being assaulted again, flashbacks, nightmares and sexual dysfunction. Women's rights advocates in India did however secure a legal clause in 1993 under which it is unlawful for a man to have sexual intercourse with his separated and divorced wife, but the courts are reluctant to sentence husbands despite the law.




Sex should be akin to lovemaking. Psychiatrist and sexologist, Ajit Dandekar says, "To have good sex the husband and wife should understand one another's sexuality well. There shouldn't be intercourse without foreplay and afterplay - the tempo must be built up in all the three stages. Going off to sleep just after intercourse hurts the woman. Love and care for the partner is necessary during sex. Sex on the wedding night has been made compulsory in Indian society though the couple may be very tired after the wedding rituals. There's a colloquial saying, which goes 'Paheli raat ko billi marni hai ' meaning that the groom has to perform on the first night."



Says film director Karan Razdan,

"On the wedding night it is assumed that a woman has to lose her virginity and a man can't loose his manhood." Sharing a marital bed therefore starts off as a nightmarish experience for many brides entering into an arranged marriage. Razdan is working on a film,

Maang

, about marital rape, "My film may not be coming up with a solution to marital rape in India, but it definitely will spread awareness.

Marital rape creates trauma depending on the degree of rape and the consistency. Living on in a marriage like that is like being in a fever, which has no remedy. The victim in my film can't seek justice under Section 375 of the Indian Penal Code as it after all disqualifies marital rape as rape. However, she doesn't give up. She secures a lady lawyer to fight her case and ultimately manages to put her husband behind bars under Section 498 A IPC due to a mistake her husband had made."


But what if a woman is totally unwilling to consummate the marriage? Razdan answers, "This gives no right to the husband to force his wife to have sex with him. In such a situation a couple should seek professional help and find out the root cause be it physical or psychological."


Pallavi Bhattacharya
Encore Ladies Handbag
Tamar Khaleeji Omani - Dates With Dryfruits
Roses n Wine
Rs.3,450 ($71.67)
Rs.648 ($13.46)
Rs.1,699 ($35.29)











Ask our Experts :
Expert Advice, Personality, Immigration (US), Tarot, Hot Couture, Body Care, Matrimonial Laws, Sexual Health, Life, etc, Man vs Woman, Fitness.