Marriage Mein Gandhigiri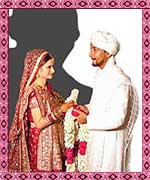 Munnabhai taught us that Gandhism can be used in contemporary living, what about in a modern day marriage?

Indian history textbooks have more than one chapter dedicated to Mahatma Gandhi. His role was present through so many pages, almost like the binder of the book. Admittedly, just like Munnabhai, many do associate ''Gandhi Jayanti '' as a dry day(sigh) or a national holiday(yippee). At the same time though, the name Gandhi reminds Indians of his principles; one of them being ''Satya'' or ''Truth''.


Truth Above All.

So, what if Gandhiji was a marriage counsellor and used the same principles to preach a happy married life? What then would, "Truth above all' mean?

Small White Lies

Truth is the most difficult value to imbibe and practice for most human beings. How often do we use a simple "white lie" to suit us? Akash, a retail manager and husband says, "If a small lie will make my wife happy, I don't see anything wrong." Akash reflects a large percentage of people in a relationship. How often does a man tell his wife that she does not look fat, when he might think otherwise? Women probably outdo that number when they tell their husbands marked down prices of personal items they just shopped for (fifty percent rule works best for me!).

"The truth brings up too many questions and sometimes I don't lie, but I just don't mention things. That is not equivalent to lying," says Simran, who has been in a relationship for two years now. So there are those of us who do lie to avoid getting into awkward situations with our partners. "A small lie is a tool to smoothen our crazy lives. It makes life easy!" exclaims Malini, who often lies to her husband about hanging around with her old circle of friends whom he disapproves of.

The Big Fat Lies

Are we dishing the truth to our partners about the significant things that make a marriage? Intimacy in a marriage can only be achieved if we are truthful about the serious issues of our lives. "A marriage that has deceit and dishonesty woven into it, especially about the big stuff, is nothing but a farce," says Dr.S Sharma, a marriage counsellor.

She gives the example of a couple who were going through difficult financial times. The husband lost his job and didn't tell his wife the truth, trying to protect her from the stress. He continued leaving at the same time, pretending to go to work; while scouting for a new job. Eventually the lady found out and was furious, not sympathetic as she might have been had he told her earlier. Human beings expect honesty from their spouses; yet rarely seem to give it in return.

Half truth?

All of us get into a marriage, promising complete honesty and integrity, but more than half of us break that vow. Is there a half truth relationship mechanism? Some psychologists claim, "Being hundred percent truthful is black and white might not always work in a marriage."

Not according to Gandhiji. He was clear that it should be the path of truth or none at all. I read somewhere, "Being honest is like being alive. You either are, or you are not".












Ask our Experts :
Expert Advice, Personality, Immigration (US), Tarot, Hot Couture, Body Care, Matrimonial Laws, Sexual Health, Life, etc, Man vs Woman, Fitness.

Copyright © 2020 Shaaditimes.com - A relationship and wedding portal by Shaadi.com. - All Rights Reserved.
Terms and Conditions