How easy or difficult?


Sudhir Shah
A Member of American Immigration Lawyers Association of USA and a practicing Lawyer of Mumbai. He is an expert on USA Immigration Laws. He provides guidance on how to prepare, apply and obtain a visa to travel to the USA upon marrying someone residing there.

The Immigration Marriage Fraud Amendments of 1986 created safeguards against the problems of marriage frauds in the US. Simultaneously, it imposed difficult conditions for foreigners marrying US citizens or Green Card holders.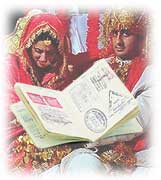 After the amendment, Green Cards issued on account of the relationship of marriages, are issued conditional. They are valid only for a period of two years from the date of issuance, if on the date when the Green Card is issued the marriage is less than two years old. The condition can be removed by filing a Joint Petition in Form I-751 during the 90 days period preceding the second anniversary of the Green Card. If the US spouse refuses to join in the petition, the condition may be removed by applying for a waiver.

This is the second test, which the foreign spouse has to undergo to prove the bonafides of the marriage.

At times it is very easy to file the said joint petition and have the condition removed. But if for any reason the relationship is strained and the US spouse refuses to join in filing the petition then, though the marriage, when they were performed, may be bonafide, the difficulty in removing the condition attached to the Green Card is, if not unsurmountable, unimaginable.

Non-citizens, who are unable to file a Joint Petition, because the marriage has deteriorated to the point that it is not possible, or the marriage is terminated, or the US citizen spouse has died, are required to file Application seeking waiver of the requirement of joint filing of the Petition to continue the Green Card.


The waiver can be based on extreme hardship ground or on the ground that the Applicant had entered into the qualifying marriage in good faith at the marriage's inception or by showing that during the marriage the Applicant was battered by or was subjected to extreme cruelty at the hands of the US citizen or Green Card holder spouse.

Entering into matrimony can be as easy or as difficult as one's luck! Removal of the two years Residency condition from the Green Card and making it permanent is also as easy or as difficult as your luck!!


John Players Casual T-Shirt for Men
John Players Signature Line T-Shirt for Men
Wills Lifestyle Casual Denim For Men
Rs.995 ($20.67)
Rs.1,095 ($22.75)
Rs.1,695 ($35.21)











Ask our Experts :
Expert Advice, Personality, Immigration (US), Tarot, Hot Couture, Body Care, Matrimonial Laws, Sexual Health, Life, etc, Man vs Woman, Fitness.