Smiley Suri's Aashiyana


Little did we know that this pretty looking lass, who had starred in her own sibling's film could create such an impact onscreen? She worked hard and looked even better making a modest role positively inspiring.

We are speaking about none other than Smiley Suri!

She is the little sister of Mohit Suri and Emraan Hashmi's cousin. She holds a strong bond with the Bhatt fraternity. Her movie Kalyug with Kunal Khemu was powerful and though her role was short, Smiley remains in the public memory.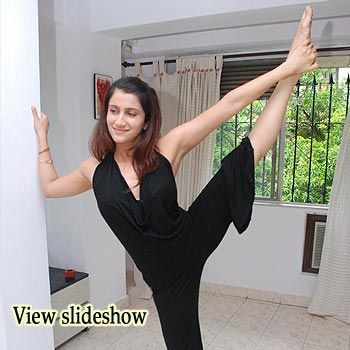 Smiley always wanted to act in films but was brushed away saying she was too young for it. While assisting her brother in Zehar, her liking for acting became stronger. When she learned that her brother was scouting for an actress for his new movie ''Blue Film'' (the movie was re-named as Kalyug because the channels & distributors refused to air the promos of a film with such name), she knew it was destiny calling.

Knowing that her brother would deny giving her this role she approached Mahesh Bhatt (her grandpa) who finally convinced Mohit. Acting and directing is in her genes. She stands tall and faces her life with grace.

Shaaditimes dropped by Smiley's apartment and captured every nook that makes her mood bright.


Noorussubha Khan
La Opala Dinner Set- 35 Pieces (Urmi)
Philips Toaster Oven - HD4495/25
Philips Grill - HD 4400
Rs.2,950 ($61.28)
Rs.3,195 ($66.37)
Rs.5,495 ($114.15)











Ask our Experts :
Expert Advice, Personality, Immigration (US), Tarot, Hot Couture, Body Care, Matrimonial Laws, Sexual Health, Life, etc, Man vs Woman, Fitness.