10 Unfortgettable Wedding Cakes

It's your wedding cake that's the centre of attraction for all your guests on the D-day. So, if you've got your wedding date finalized and you're still not sure about what kind of cake to have for your wedding, don't you worry. Here are 10 beautiful flower and lace-inspired wedding cakes that you are sure to fall in love with. You could choose one of these for your celebration...


Here's a sneak peek at the 10 most wonderful wedding cakes...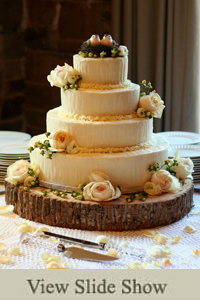 Vipasha Pillai
Designer Tea / Coffee Mug Set
Espresso Coffee Maker
Prestige Premium Appachetty
Rs.2,400 ($49.85)
Rs.385 ($8.00)
Rs.1,999 ($41.52)
Rs.670 ($13.92)











Ask our Experts :
Expert Advice, Personality, Immigration (US), Tarot, Hot Couture, Body Care, Matrimonial Laws, Sexual Health, Life, etc, Man vs Woman, Fitness.