17 Practical Ways To Save Money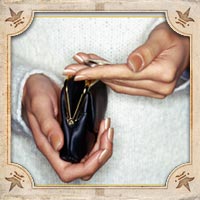 With the global economy in a crisis and prices of goods and services soaring through the roof, money management has become more important than ever.

The most obvious solutions include reducing expenditures, manipulating home and car loans and looking for tax benefits. However, these require time, research and effort. In the meanwhile we bring to you some easy to implement and practical ways to save money that you can start right now!


Here are some practical ways to save money and ease the load on your wallet with effective from today.
Make a detailed shopping list of stuff you really want rather than getting there and browsing around. This is especially true for the grocery shop. The only way to keep the bills low and stay away from the coke, cookies and other junk is to make a precise shopping list and stick to it.
Start turning off the fans, lights, microwave, television and even your computer if you are going to be away from the room for more than 5 minutes. So don't just 'step into the shower' or 'take a half hour break' with all the electricals still on. Not only is it more expensive it's also eco-unfriendly!
Stop buying lunch everyday. If you buy lunch every single day, start by bringing it from home just twice a week. If you buy it once a week, start buying it just twice a month. Slow and steady wins the race!
Cancel useless magazine subscriptions, online website subscriptions, Tata Sky channel subscriptions and memberships to the clubs, libraries that you don't use.
Keep your car serviced and running smoothly to decrease fuel bills.
Start carrying discount vouchers you have, monetize frequent flier miles and reimburse loyalty points on all the cards you have in your wallet. It takes a few extra minutes but will be worth your time.
Eat out less often. If you're planning to go for a movie, catch the show post lunch or dinner rather than pre-lunch or dinner. That way, you're less likely to be tempted to eat out.
Catch the matinee - it costs less!
Go shopping when you're in a mad rush - you'll only pick essentials.
Pay off your credit card bills before you're charged interest on the amount owed.
Buy generic goods instead of expensive brand names for things where it really doesn't matter. People are rather fussy about drinking Coke versus Pepsi. However, does it really matter if you use Harpic as a toilet cleaner or Saini fresh? The latter works just as well and costs half the price!
Pay all bills on time - phone, electricity, internet, school fees, insurance and whatever else you need to avoid penalties.
Avoid ATM fees by checking which branches you can withdraw money from at zero surcharge.
Instead of buying books, rent them from a library. If you must buy, get online and see if you can get any second hand ones that are in good condition. You may be surprised by what you find.
When stepping out of the house for a couple hours, carry your own drinking water. Buying bottled water every time you head out can really end up costing you a fair bit in the long run.
Shop during the sales but stick only to items that you're dead sure are of good use and value to you. Do not buy things just because they are at half price.
Steer clear of friends with expensive lifestyles. It can be quite difficult to always say no to dinners at expensive restaurants, vacations in lavish resorts and shopping at fancy brands.
A shaaditimes feature
Deluxe Kitchen Set - 3 Pieces
Designer Tea / Coffee Mug Set
Prestige Omega Saute Pan
Rs.675 ($14.02)
Rs.385 ($8.00)
Rs.1,130 ($23.47)











Ask our Experts :
Expert Advice, Personality, Immigration (US), Tarot, Hot Couture, Body Care, Matrimonial Laws, Sexual Health, Life, etc, Man vs Woman, Fitness.