« continued from previous page


Diet for Overweight Brides

Eat regularly and don't skip meals. Not only is skipping meals unhealthy, it often leads to binge eating. That often means eating very fattening foods and overeating all at once. When shopping, pack some healthy snacks like carrot, peanuts, crackers, and apples in your handbag.

Make it a point to eat breakfast every day. People who eat breakfast consume fewer total calories during the day than those who skip breakfast. Don't waste your calories on drinks. Have lots of water. Consume at least 64 ounces of water per day. Decrease your caffeine intake. Too much caffeine can decrease the burning of stored fat.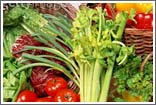 Brides are more likely to attend more parties, where they might want to eat everything. You could opt for some dessert or appetiser offerings, instead of eating a full meal.

Also, include more of salads, veggies, fruit and plain chicken pieces in your diet. Have Soya foods like Soya rotis, Soya khakaras, etc. Soya plays a very important role in weight loss. It has a good amount of iron and calcium, which increases the Basal Metabolic Rate that helps keep the bride active throughout the day and also regulates the monthly menstrual cycle.

Brides typically are short on time and long on to-do lists. This leads many to try unhealthy fitness programs or starvation diets. But don't be tempted by diets that promise quick, drastic results with little effort from your end. You know this day will be etched into the family albums forever and you want to look your best, right? So, a well-balanced diet will help you look your best on this special day.
Dr. Vivek Nigam - Obesity Specialist
Master Health check
Obesity Package
Child Health Check
Rs.7,280 ($155.29)
Rs.7,880 ($168.09)
Rs.3,159 ($67.38)
Rs.5,246 ($111.90)
Rs.1,100 ($23.46)











Ask our Experts :
Expert Advice, Personality, Immigration (US), Tarot, Hot Couture, Body Care, Matrimonial Laws, Sexual Health, Life, etc, Man vs Woman, Fitness.