5 Cool Makeup Apps to Try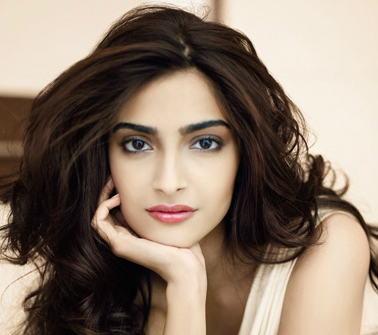 Some women can live without food but not makeup! And we totally understand how difficult it is to decide what kind of makeup can look best on us or which shade can best go with our complexion when we hit a store. But you need not worry about all that anymore, as we list down some cool makeup apps to make your life easier. These apps let you choose the right shade for your skin and try new techniques...


IPür Beauty
The best thing about this app is that it allows you to upload your picture. You can then virtually mix, match and mingle everything from lipsticks, eyeshadows and different shades of foundation and find out what works best for you! This app is compatible with the iPhone and iPod Touch with operating systems version 3.1.3, free and 4.0.

PicTreat
This is another quality app that makes every picture look just perfect! Whether you want to get rid of red-eye, wrinkles or blemishes, it removes it instantly. It's an iPhone app with operating systems version 3.1.3, free.


OPI
If you are crazy about nail paints, you'll simply love this app. All you have to do is flip through the colours and find the one that works best for your nails. This way you need not waste time in the stores deciding which shade best works for you. This app can help you decide the shade. This OPI Iphone app is free to download and is compatible with iOS 3.1.3.

Celebrity Makeup Looks
Ever wondered how does your favourite actress get the perfected cat eye look? Or maybe how Lady Gaga is always ahead of the game? This fabulous app will reveal all the secrets that has various celebrity looks. It's truly is an inside peek at what the stars are doing and what makeup trends you can steal from them! It's compatible with iPhone, iPod touch and iPad and requires iOS 4.0 or later.

Beauty Tips
If you like reading about eye care, hair care, skin care, etc.. this app has it all! So, you need not depend on anyone for any kind of beauty tips. Just go to the app and it will give you any beauty related information that you need. Give it a try and get your daily dose of makeup tips. It's compatible with iPhone, iPod touch, and iPad. Requires iOS 4.0 or later.

A shaaditimes feature
Heart Check
Child Health Check
Digital Wrist Bp Monitor
Rs.4,500 ($95.99)
Rs.4,900 ($104.52)
Rs.1,100 ($23.46)
Rs.3,999 ($85.30)











Ask our Experts :
Expert Advice, Personality, Immigration (US), Tarot, Hot Couture, Body Care, Matrimonial Laws, Sexual Health, Life, etc, Man vs Woman, Fitness.