Mysticism Of Perfumes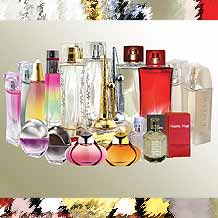 ''Two things make a woman unforgettable, her tears and her perfume''

- Sacha Guitry (actor)


Say the word 'perfume' and the first thing that comes to mind is a nice smelling woman. Indeed perfume and beauty have been associated from times immemorial. Cleopatra, the famous 19th century Egyptian queen had a colossal knowledge of perfumes and aromatic oils. Even till today it's hard to imagine beauty without imagining a nice scent.


Fragrances and attraction go hand in hand in nature as well. Flowers produce nectar to attract insects, which help in pollination. Animals produce pheromones to attract mates from as far as 10 Km (6.2 miles) away. It was thus natural for humans to follow the league. The use of herbs for fragrances was prevalent since prehistoric times, use of flowers for fragrances however came much later.

Much of the aromatic products in the ancient times were incense based, hence it comes as no surprise that perfumes were called 'per fumum' in Latin which means 'through smoke'. From this were derived the words 'perfume' (English) and 'parfum' (French).

The oldest traces of manufacture of perfumes have been found in Pyrgos, Cyprus which date back to 2000 BC. The perfumes were discovered in an ancient perfumery factory. This goes to show how widely fragrances were sought after even in the ancient times.

In ancient times, ironically people used herbs and spices, like bergamot, almond, coriander, myrtle, conifer resin but not flowers. A Persian priest Avicenna for the first time used flowers to extract oils by using distillation. Until the 14th century fragrances were mainly oil based. Hungarians were the first to produce modern perfume. They called it the Hungary water.

During the Renaissance, perfumes were used by rich noblemen to disguise body odour. It was due to this patronage that the western perfumery industry was created and flourished. By the 18th century, aromatic plants were being grown in the Grasse region, which still produces them. Even today, France remains the foremost in European perfume design and Trade.

Perfumes make ideal gifts and also serve as memorabilia. Tourists from all over the world carry perfumes back home from their destinations. French perfumes being particularly popular, are the best in the world including makers like Chanel, Cartier and Dior.

In recent years, it has become a trend for celebrities to sign contracts with perfume houses to associate their name with a perfume brand. This also serves as a self-promotion campaign. Some of these perfumes are Curious Hearts endorsed by Britney Spears, Celine Dion by Celine Dion, True Star (backed by Tommy Hilfiger) endorsed by Enrique Iglesias and Miami Glow by Jennifer Lopez. This number of celebrity-endorsed perfumes has been increasing by the day because at the end of the day not many can stay away from the mysticism of perfumes.


Kavita Harlalka
John Players Casual T-Shirt for Men
John Players Signature Line T-Shirt for Men
Wills Lifestyle Casual Top For Women
Rs.995 ($20.67)
Rs.1,095 ($22.75)
Rs.1,395 ($28.98)











Ask our Experts :
Expert Advice, Personality, Immigration (US), Tarot, Hot Couture, Body Care, Matrimonial Laws, Sexual Health, Life, etc, Man vs Woman, Fitness.