10 Best Yash Chopra Films

It was Yash Chopra who started the silsila of romance in Bollywood and for him love and music went hand in hand. "An association of 44 years abruptly comes to an end. He went away too soon and too suddenly. He deserved to be with us longer," said Megastar Amitabh Bachchan. This creative legend may have passed away but his movies and songs will never fade away. We list down his TOP 10 films that will always be a HIT...
Here's a sneak peek at Yash Chopra's 10 best films...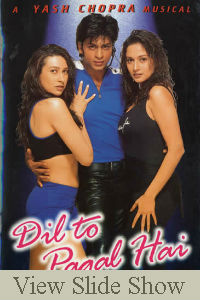 A shaaditimes feature
Applique Work Stripes Kurti
Cotton Kurta with Gold Print
Wills Lifestyle Casual Top For Women
Rs.1,380 ($28.67)
Rs.1,000 ($20.77)
Rs.1,200 ($24.93)
Rs.769 ($15.97)
Rs.1,495 ($31.06)











Ask our Experts :
Expert Advice, Personality, Immigration (US), Tarot, Hot Couture, Body Care, Matrimonial Laws, Sexual Health, Life, etc, Man vs Woman, Fitness.