Can Relationships Really Flourish On Bigg Boss ?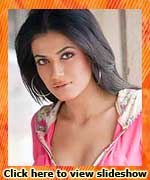 Season 1 of Bigg Boss saw a tender relationship emerge between Aryan Vaid and Anupama Verma. As soon as the two were thrown out of the house, the relationship went kaput as well. From post-show appearances one got the impression that Anupama may have actually been somewhat serious whereas Aryan was simply being... Aryan!

Bigg Boss 2 started with a bang with Rahul Mahajan and Payal Rohatgi in an oh-so-obvious amorous relationship. Monica Bedi made up the triangle and all the audience was agog about who Rahul would pick. Out goes Monica. In stays Payal. Raja is added to the cauldron to ensure viewer-ship and TRPs stay peaked.

Frankly speaking, one has to wonder how much of Bigg Boss is reality and how much of it is staged? Are all the residents handed scripts and characters before the show? Or do they get weekly instructions on the roles they are to play for the next 7 days? Or is it all real?




If one goes with the reality TV theory and accepts it is indeed all real, then one must wonder - Can two people actually fall in love on national television with a live audience of millions?

Taking Payal and Rahul as a case in point.

Firstly the two seem to know each other prior to the show and if rumour has it, were in fact involved for the past 6-7 years!
Secondly, Payal is so obviously playing for the camera and interested in only furthering her own non-existent career, she cannot possibly be 'emotionally' connected with anyone other than the camera.
Thirdly, Rahul seems to be more than happy to flirt with everything else in a skirt - Monica, Sambhavna and Diana included. Ketaki Dave got lucky I guess - she escaped early in the game! Nothing like a guy looking for a relationship with one specific person I'd say...
Fourthly, isn't it so obvious that the two are performing?

If one is to discount the games Rahul and Payal are playing, the question still stands - Can two people fall in love with an audience of a million?

I personally believe not. Shows like Bigg Boss, which monitor every move an individual makes by default change how the participants behave. How can one be oneself knowing someone is watching you - all the time!

What do you think?


Kavita Harlalka
John Players Signature Line T-Shirt for Men
Applique Work Stripes Kurti
Wills Lifestyle Casual Denim For Men
Rs.1,380 ($28.67)
Rs.1,095 ($22.75)
Rs.1,200 ($24.93)
Rs.1,695 ($35.21)











Ask our Experts :
Expert Advice, Personality, Immigration (US), Tarot, Hot Couture, Body Care, Matrimonial Laws, Sexual Health, Life, etc, Man vs Woman, Fitness.