Arbaaz Khan Shares His Fitness Secrets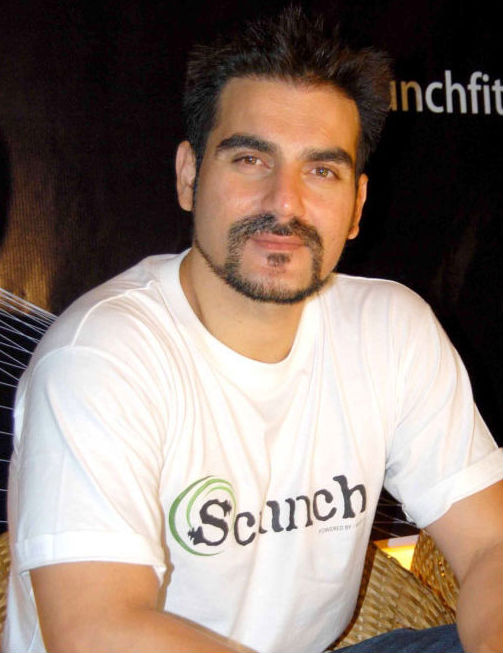 Actor-turned-director Arbaaz Khan reveals his secret of staying in shape. Be it his exercise routine or his eating schedule, read on to find out his fitness mantra.
I am…
a total fitness freak.

My exercise routine…
is going to the gym. I'm pretty regular when it comes to gyming. I exercise for at least an hour. I do a lot of cardio, jogging, walking and I also like playing games like squash and football. I think they're the best sport to keep you fit.

I avoid eating…
fried stuff, sweets and aerated drinks. These three things are absolute killers, so I completely avoid them. I prefer eating healthy food.

My eating schedule…
consists of five to six small meals a day. I start my day with a protein shake before going to the gym. After my workout, I again consume a glass of protein shake. For breakfast, I have fruits or cereals and egg whites. For lunch, I have a full meal that includes roti's, dal, subzi, brown rice and either chicken or fish. If I'm hungry in the evening, I eat a fruit. My dinner is the same as my lunch. I just avoid eating rice for dinner.

Fitness to me…
is absolutely important. The fact is if you want to live a reasonably healthy life and look good and confident, it's important to stay fit.


Fitness tips…

Never follow strict diets. Moderation is the key to stay fit. I believe your body needs a bit of everything including proteins and carbohydrates. So, don't give up on carbs totally. Eat everything but in the right quantity and make it a point to exercise everyday. If you can't live without sweets, have it in the form of fruits or honey.

So, if you've been thinking of losing those extra unwanted kilos, you now at least know where to start from, right?
Vipasha Pillai
Wills Lifestyle Casual Top For Women
Wills Lifestyle Casual Top For Women
Spykar's Denim Jeans For Women
Rs.1,999 ($41.52)
Rs.1,395 ($28.98)
Rs.1,495 ($31.06)
Rs.1,899 ($39.45)











Ask our Experts :
Expert Advice, Personality, Immigration (US), Tarot, Hot Couture, Body Care, Matrimonial Laws, Sexual Health, Life, etc, Man vs Woman, Fitness.